Pediatric Anesthesiology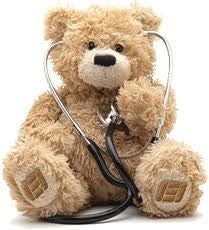 At Medstar Georgetown University Hospital, our anesthesiology providers are well trained in taking care of patients of all age groups.  Our pediatric anesthesiology team, consisting of the five members noted below, have all completed an extra year of training specializing entirely in the anesthetic management of pediatric patients.  They are responsible for providing 100% of the general anesthetics in children (under 12 years of age) which take place at our institution.  Our care is family focused and usually begins on the day of surgery, at which time you will be able to meet your anesthesiologist and ask any questions regarding the surgery, anesthesia, and postoperative care.  Our goal is to inform both the patient and parent what to expect on this important day and to ease any concerns.  
Our Services
At Medstar Georgetown University Hospital, our pediatric anesthesiologists provide sedation and general anesthesia for a wide variety of procedures, ranging from surgeries in the operating room to procedural sedation for diagnostic radiology procedures such as CT and MRI scans. Some of the providers we work with most closely are otolaryngologists (ENT), transplant surgeons, general surgeons, and interventional radiologists.
Our team is well versed in many areas of pediatric anesthesiology, including management of small neonatal airways, placing intravenous lines in the tiny veins of neonates, and a wide variety of perioperative pain relief techniques such as peripheral nerve blocks and spinal anesthesia. Patient specific treatment plans allow our children to recover faster and spend less time in the hospital following their procedures. In addition to our role in the operating room, our anesthesiologists also communicate closely with other departments to streamline treatment plans and procedures, thereby decreasing the number of necessary procedures and exposures to general anesthesia.
Day of Surgery
After arriving for your child's procedure, your anesthesiologist will meet with you in the preoperative area to discuss the anesthetic plan. From beginning to end, your pediatric anesthesia team will partner with you and your child to understand your concerns and answer any questions. Our pediatric anesthesia team ensures:
Parents are informed and prepared for the procedure, treatment, and pain relief options.
A focus on the reduction of your child's anxiety, with conversation and appropriate levels of anxiety medication.
Depending on the surgery and circumstances, you may be able to accompany your child into the OR, however this is not guaranteed.
A safe, comfortable environment while providing a caring experience for your child.
Prior to surgery, your child's pediatric anesthesia team will administer the anesthesia based on the plan you developed together. Depending on the procedure, you may receive one or more of the following types of anesthesia:
General Anesthesia – Results in a complete loss of consciousness.
Monitored Sedation – An injection into a vein or muscle to dull pain and anxiety.
Regional Anesthesia – An injection of a local anesthetic with ultrasound guidance around a large peripheral nerve to provide complete numbness and loss of sensation to a large part of the body, typically an extremity. This is most commonly used as one component of orthopedic surgery
Local – An injection under the skin that results in numbness to a small area of the body.
During the procedure, your anesthesia team will use state-of-the-art monitoring techniques to assess all vital signs. After the procedure, your child will be transferred to the Post-Anesthesia Care Unit (PACU), where our pediatric anesthesia team will monitor them and provide relief for any pain and discomfort. You will then be called to accompany and comfort your child based on the recovery nurse's discretion – usually within 30 minutes following their arrival to the PACU. Your child's safety is always our top priority.
Questions to Ask Your Anesthesia Team
Our pediatric anesthesia providers will help you and your family understand safe and effective methods for minimizing your child's pain and discomfort. As you and your child prepare for anesthesia, you may want to ask your anesthesia team the following questions:
What type of anesthesia is best for my child?
May I be present when the anesthesia is administered?
How soon after surgery can I see my child?
How long will it take for the medications to wear off?
About Our Providers
All of our providers are board certified in both general anesthesiology and pediatric anesthesiology.
Medstar Georgetown University Hospital
Dr. Sumeet Gopwani, M.D. (Director of General Pediatric Anesthesiology)
-Fellowship:Children's National Medical Center, Washington D.C.
-Residency: Mount Sinai School of Medicine
Dr. Mohebat Taheripour, M.D. (Director of Pediatric Transplant Anesthesiology)
-Fellowship:Children's National Medical Center, Washington D.C.
-Residency: New York Medical College
Dr. Janice Lee, M.D.
-Fellowship: Cleveland Clinic Children's, Cleveland Ohio
-Residency: Medstar Georgetown University Hospital
Dr. Matthew Glading, M.D.
-Fellowship:Children's National Medical Center, Washington D.C.
-Residency: New York University Medical Center
Dr. Mark Dobish, M.D.
-Fellowship: Children's National Medical Center, Washington D.C.
-Residency: Thomas Jefferson University Hospital
Children's National Medical Center
Dr. Ira T. Cohen, M.D.
-Fellowship: Children's National Medical Center, Washington D.C.
-Residency:  New York University Medical Center
Dr. Nina Deutsch, M.D.
-Fellowship:  Children's National Medical Center, Washington D.C.
-Residency:  Johns Hopkins University
Dr. Caroll Vazquez-Colon, M.D.
-Fellowship:  Children's National Medical Center, Washington D.C.
-Residency:  University Hospital at Univ of Puerto Rico School of Medicine
Dr. Nina Rawtani, M.D.
-Fellowship:  Children's National Medical Center, Washington D.C.
-Residency:  Medstar Georgetown University Hospital