Spring 2016 News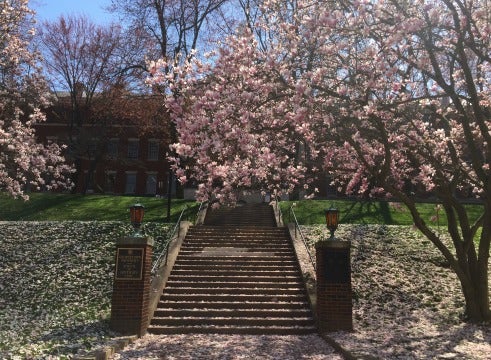 Match Day 2016 Results
Congratulations to all the Georgetown medical students applying to Anesthesia this year. We are excited to announce the newest additions to our residency who will be starting with us this June through our categorical program. We look forward to welcoming our first class of PGY-1 Clinical Base residents!
Camille Cross – University of Chicago Pritzker School of Medicine
Brent Earls – University of Oklahoma College of Medicine
Megan Lee – West Virginia School of Osteopathic Medicine
Benjamin Longwell – Philadelphia College of Osteopathic Medicine
Aristides (Steve) Michos – University of Virginia School of Medicine
Brian Nevitt – Sidney Kimmel Medical College at Thomas Jefferson University
Justine Summers – Georgetown University School of Medicine
Stephen Yang – Edward Via Virginia College of Osteopathic Medicine
SPA Conference
Dr. Sudha Ved, Dr. Kuntal Jivan, and Dr. Kasra Razmjou represented Georgetown at the annual Society for Pediatric Anesthesia conference in located in Colorado Springs, Colorado this year. Dr. Razmjou presented a Problem Based Learning Discussion focused on "An 11 Month Old Chokes On A Hair ead: Important Clinical Factors in a Life and Death Situation."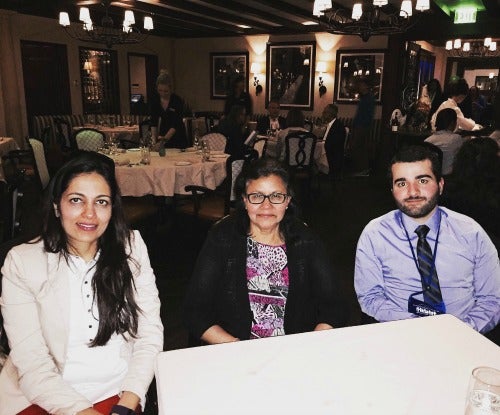 ASRA Conference
Dr. Jeremy Epstein, Dr. Patrick Laughlin, and Dr. Brent Yeung participated in this year's American Society of Regional Anesthesia and Pain Medicine. Dr. Patrick Laughlin presented two case reports:1. Borderline Thrombocytopenia & Neuraxial Anesthesia: A Case Report; 2. Regional Anesthesia: The Importance of the Education Component.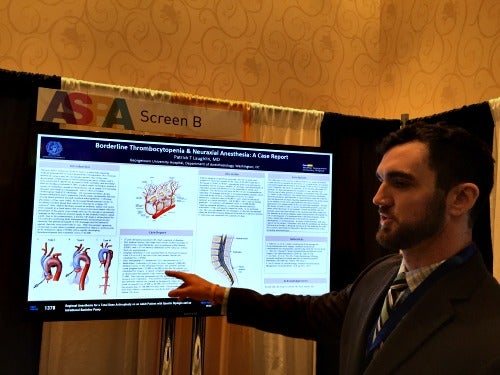 Resident of the Quarter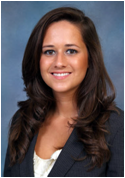 Congratulations to Dr. Jessica Ivey, the Resident of the Quarter (ROQ) for January – March 2016! Dr. Sudha Ved nominated Dr. Ivey "for her exceptional care in taking care of a very difficult intubation scenario and a very difficult uncooperative Down's syndrome patient. She had prepared well for the case knowing the previous difficulties with the patient. She had even looked up where the IV had been placed the last time and expeditiously started the IV right away in the same site, knowing the patient had difficult IV access. In addition I found her judgment during the process of facing unexpected additional difficulty in the intubation process was on target. She knew what was happening and was able to respond right away help appropriately."
2016-2017 Chief Residents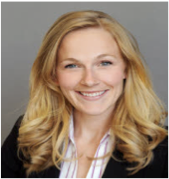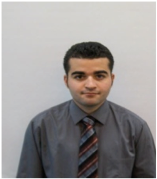 Congratulations to the new Chief Residents for 2016-17: Dr. Jennifer Pukish and Dr. Kasra Razmjou!

Other News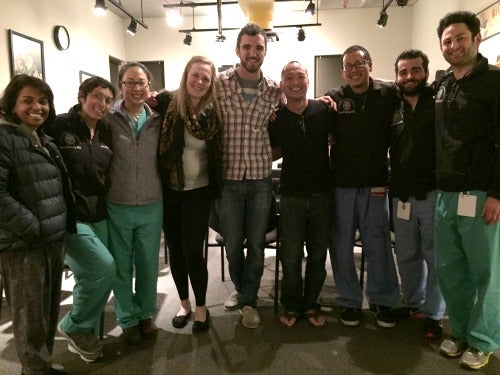 The CA-2 residents were excited to see each other at the April Mind Body Wellness meeting hosted by Dr. Kumu Hendrix and Ms. Nancy Harazduk (not pictured)